Land 1.23 acre near Sulthan Bathery 40 Lakhs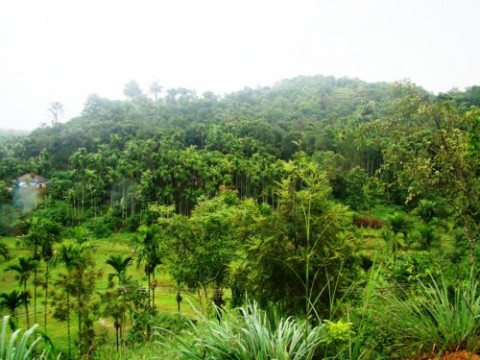 More Photos of the Properties
On a plateau overlooking reserve forests, paddy fields & surrounded by lofty hills, this is
a hideaway from the madding crowds and yet, is within striking distance of habitation and
all its creature comforts.
With a mettelled road frontage & access, it is conveniently situated just 3 minutes from
Vakery Town & 12 from Sulthan Bathery – one of the largest town in Wayanad.
The extent is just 1.23 Acres with a single bed villa of 750 Sft with a well and
electrical connection at the base of the hill which can serve as the outhouse to the villa
or villas to be built on the plateau; accessed by an internal road.
Seclusion and privacy is guaranteed. As you sit upon your veranda you have lofty,
uninhabited, wooden hills behind you while ahead of you are lush green, paddy fields &
farmsteads with a stream idly meandering it's way through them and densely wooded forests
beyond. So, sit back close your eyes, think, consider, mull, dwell upon, reflect, ponder,
muse, deliberate, ruminate, cogitate, contemplate, meditate, ideate… and slowly doze
off…..